Back in 1997 Notorious B.I.G asked "now, who's hot, who not?" He may not be around to hear the answer but we've decided to provide you with a weekly segment answering that very question. Every seven days, we'll provide you with what we're really loving and what we're wishing just didn't happen.
HOT
Sunday Sessions In Sydney
They're everywhere and despite the shit weather that Sydney has been serving lately, people are persevering to boogie away the weekend. Astral People's Summer Dance kicked off last Sunday at the National Art School with a scorching set by Julio Bashmore and just the week before WAFIA and Sampa The Great delivered two brilliant sets on top of the MCA for Future Classic. There is also Merivale and Corona's Sunday Sundown's which have seen artists like Tkay Maidza, SAFIA and KLP take to the Ivy, Coogee Pavilion or The Newport.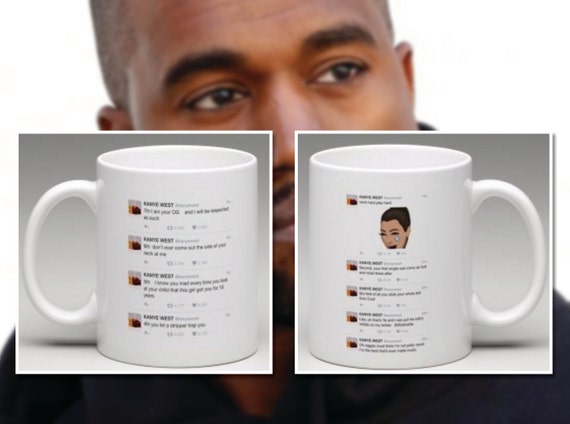 Kanye West
We've had two of these articles and Kanye West has made both of them but let's be honest he's by far the most interesting person around right now. His Twitter right now is as transparent as they come tweeting album titles and tracklists, only to revise them minutes later. His latest track No More Parties In L.A. is a total return to pre-Graduation form and we don't even mind that it was a few days late. We're also not really sure what's going on with GOOD Fridays but we've got an album release date and that's all that matters. See you at the cinemas Feb 12 when Yeezy drops the album, live-streamed from Madison Square Gardens. Phenomenal.
Also it's worth noting that nobody does a Twitter rant better than Kanye West and his one shot towards Wiz Khalifa was pure gold. He's since deleted the tweets but we've immortalised them on coffee mugs.
The Hottest 100
Everybody likes to hate on the Hottest 100, often blaming triple j for any wrong moves and forgetting that we voted for them. Kind of like we do with the Prime Ministers of this country. This year's countdown wasn't bad though in all seriousness. Kendrick took the number two spot with King Kunta, Tame Impala pulled off a double in the top ten and Courtney Barnett came in four times. The Rubens winning blind-sided us but at least it's going to a band who actually care about winning the countdown. Everyone just lighten up.
All Saints
They're back! The British girl-group who are responsible for some of the '90s best tunes are back for a second time, dusting themselves off after the disaster that was their 2006 comeback Studio 1. This i-D interview with the group actually makes us excited about their new album Red Flag and it's got one lol-worthy moment where Mel Blatt tells the others she did the comeback for the money first time around. We're hoping for a monologue on the new album greater than the wise words spoken before Never Ever – "A few questions that I need to know…"
Laneway Festival
It's so close, Melbourne and Sydney are sold out and it's proof that festivals can survive in this age if they're smartly curated and advertised. Grimes, CHVRCHES, Vince Staples, SOPHIE and so many more are headed our way for the first time in a while and Flume is also debuting his new set. The timetable clashes suck balls but that's a sign of a meaty lineup and at least there are plenty of sideshows.
NOT
Shannon Noll
We will admit that we fuelled the flame circa Eurovision 2015 but we've officially had enough. The fact that all the top comments on the Hottest 100 were by half-witted smartarses talking about Nollsy means there's something seriously wrong with people listening to the station. We should be celebrating the Aussies who have released things this year and developed a fanbase based off merit. It's gone too far, it's not funny anymore and it's a cheap way of grabbing some likes on Facebook. Until Shannon Noll genuinely releases a fire album (and it could be in him still), give us all a break. And this is coming from someone who actually voted for Nollsy back in 2003.
#Waves pic.twitter.com/Azig7aNYOu

— KANYE WEST (@kanyewest) January 27, 2016
WAVES
SWISH it should be SWISH. Please Kanye, we let go of So Help Me God, but we've learnt to love SWISH just like we learnt to love Apple Paltrow and North West. "SWISH is the name of this album, dude, im telling you," tweeted Father John Misty – a man far wiser than most. It's not too late to change it back or alternatively title the album Kylie Was Here. Both good options.
https://twitter.com/bobatl/status/691728266760032256
B.o.B
I actually can't remember the last time I spent more than 30 seconds considering a B.o.B song but here we are. The rapper decided to tweet this week that the earth is flat, just like his music, which understandably got people a bit hot under the collar including astrophysicist Neil DeGrasse Tyson who basically just said, "nup, it's not." Then he released a track called Flatline which also told people to read Holocaust denier David Irving. He actually raps, "Stalin was way worse than Hitler." FFS.
EDIT: It looks like the track has been deleted. Oh well.
— Rostam Batmanglij (@matsoR) January 26, 2016
Rostam Batmanglij Leaving Vampire Weekend
NoOoOoO. Rostam Batmanglij has had an amazing 12 months contributing the best track, Warm Blood, to Carly Rae Jepsen's E.MO.TION and more recently releasing a solo track EOS. Now he goes and drops a bombshell that he's leaving Vampire Weekend presumably because he's too good at writing pop stuffs to spend time touring the world. Luckily, it seems like it's all amicable and he'll still be collaborating with Ezra Koenig. Also, apparently a new album is coming so all will be forgiven when that drops.