Here at theinterns, what underpins everything we do is an unwavering desire emphasise the "new" in "new music." So, with yesterday's sad revelation that The Big Day Out Festival will not be returning to our shores come 2015, having debuted in 1992 with newer-than-new band, Nirvana as a headliner (that's right, before Nirvana were even a thang), we decided to take a moment to reflect on the many personal cherries we popped as frequent visitors to the iconic festival responsible for instilling a love of all things music (and otherwise) in us for over 20 years.
The first time we experienced an on stage Iggy-orgy.
During their first visit to Australian shores, Iggy and The Stooges invited a countless number of semi-clad young punters on stage to dance with them during submissive-anthem-for-the-masses, I Wanna Be Your Dog.
The first time everyone ignored that flag ban.
Nothing to see here. 
The first time Marilyn Manson showed us just how many uses The Bible really has.
Including acting as a kleenex for when you're dressed as Hitler and feel like a cheeky rub and tug.
The first time we actually raged Against The Machine.
If we learnt one thing during 2008's Big Day Out Festival it was this: A sure fire way to instill anarchy and pandaemonium in a 46-000 strong crowd is to follow Rage Against The Machine's Killing In The Name of, with riot-inducing equal, Bulls on Parade. People really don't like that combination. 
The first time Eminem turned down six million Aussie dollars. Well, probably not the first time.  
Along with Blink 182 and Prince, Eminem turned down a hefty sum of money to headline the long standing festival during 2012. As a result, festival organisers sought help from who else but Yeezus. Which led to the following… 
The first time Kanye went all prophet on our ass.
During Kanye's 2012 performance, crowds were treated to a 7-minute vocal break down at the end of Lost In The World in which he, unsurprisingly, lamented his exclusion from the fashion world and a 10 minute story of a Friday night date gone wrong. 
He also managed to irriate second headliner Soundgarden that year. Kanye decided to perform a loud soundcheck during Soundgarden's show with Chris Cornell later responding, ""Sounds like there's children playing music there, retarded children, retarded as in held back." In response, Kanye went on stage 45 minutes late.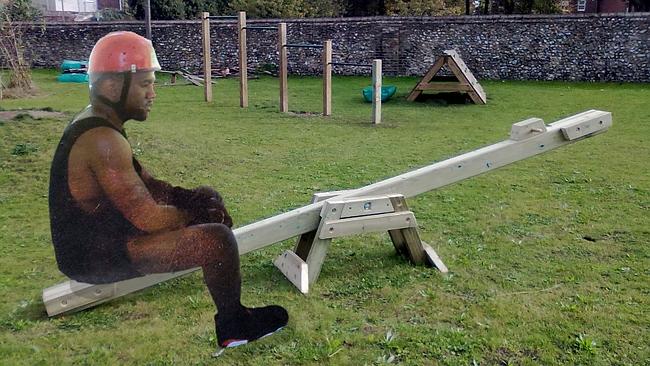 The first time Bjork cancelled, assaulted photographer
One of the bigger cancellations in Big Day Out's history was Bjork's pull-out of the Sydney show due to "swelling vocal chords". A few days earlier she had already run into trouble when she tore a photographers shirt apart at the airport in Auckland. Shen then fell to the ground. She hasn't returned to Australia since 🙁
The first time we were introduced to Silverchair
In 1995, three long-haired, grungey teenagers were added to the bill. Like Nirvana, the trio typified the raw, rock n' roll atmosphere of early Big Day Out's. That year, they would go onto release Frogstomp which headed straight for number one in Australia and reached the top ten in the USA. The year before, Tomorrow, had already topped charts around the world and so, this was somewhat of a premature victory lap.
The first time Big Day Out buggered up its second Sydney show.
Yep, it happened twice. In 2012, no doubt, elated with the joy of securing Kanye as a headliner, festival organiser put on another Sydney show. In 2011, with Muse at the helm, both Sydney shows had sold out in record time. Organisers had hoped the same would happen in 2012. Unfortunately, not. Weeks before the event the BDO had to introduce a 'bring a friend' policy for the second show, essentially giving tickets away for free.  In 2014, having not learnt from previous mistakes, organisers attempted it again and then promptly cancelled it before it got to the point of a 'bring a friend' policy. Phew.
The first time headliner Neil Young cleared the mainstage
In 2009, Neil Young came as a confusing addition as headliner to the Big Day Out. While most that stayed, were enamoured with his predictably brilliant set, most of the youngsters had fled the arena, leaving one of the sparsest headliner crowds in memory. Where did they all head to? The Prodigy in the Boiler Room which in Sydney, at least, was closed, with thousands of people having to crowd around a screen outside. Still, they looked satisfied.
The first time you went to the Big Day Out
All jokes aside, the Big Day Out will for many of you be etched in your mind as one of the first festivals you ever went to. No doubt you have memories of downing UDLs before the gate, passing out from heat exhaustion and experiencing the immense euphoria induced by seeing your favourite band on the mainstage. Over two decades, the Big Day Out has become a staple in many punters diaries, consistently churning out larger line-ups than many of the other festivals. Believe it or not, come Australia day, you may just wish you were singing along to the Hottest 100 live at the Big Day Out.